AE total supply: 536,306,702.49932 (536 million)
Current circulation: approximately 292 million (as of February 10, 2019)
There are two parts to the supply of AE, part of which is public fundraising, and part of which is miner mining.
publicly issue
AE conducted public fundraising in 2017. A total of 270 million were issued, of which about 40 million were held by the team and the foundation, and 230 million were left.
Miner mining

About 260 million miners were rewarded for mining, which was released during the 116 years of mining time.
Mining parameters:
Block time: 3 minutes
Consensus agreement: POW consensus agreement, specifically bitcoin-NG protocol
(An optimized POW protocol, transaction broadcast and block-out, trading broadcasts on average 1.5 seconds)
Mining algorithm: Cuckoo Cycle
Block Reward: As of February 11, 2019, there were 430 blocks per block, which gradually decreased over time. The supply and inflation curves are as follows.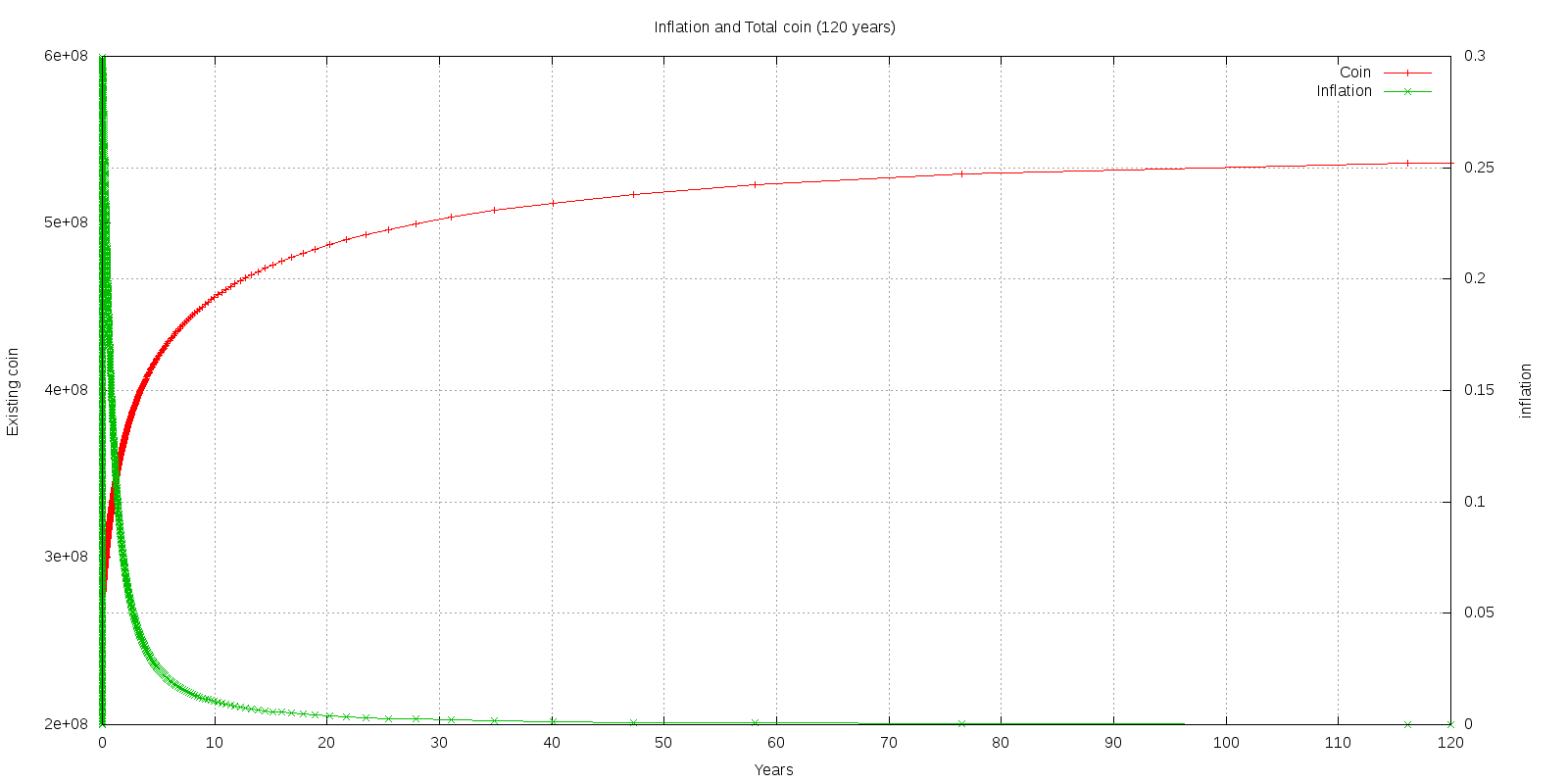 Among them, the latest 10 years of the release plan (estimated) are as follows:
year
mining reward
(million)
available supply
(million)
year inflation
2018
7
281
2.7%
2019
58
339
20.8%
2020
32
371
9.4%
2021
21
392
5.6%
2022
15
407
3.8%
2023
12
419
2.8%
2024
9
428
2.2%
2025
8
436
1.8%
2026
7
442
1.5%
2027
6
448
1.3%
2028
5
453
1.1%